The benefits of an e learning platform for schools and colleges are numerous. One of the main benefits is the flexibility it offers students.
With e learning, students can access lectures and notes when it's convenient for them and assignments can be posted on message boards. This allows students to work at their own pace and on their own schedule.
Additionally, e learning is cost-effective and can accommodate individual learning styles. It also allows for customized learning environments and is built for analytics, which can help teachers and administrators better understand student performance.
Finally, e learning could potentially solve teacher scarcity, as it provides an efficient way to deliver content to students without the need for physical classrooms.
Fanisi Online has an e learning platform for schools and colleges that is priced on a subscription model, making sure you spend your dollars on improving your institution and giving your students and parents improved services.
An E commerce store should be your 24 hr. salesman. At Fanisi Online, we have the expertise to advise you on how to leverage this powerful tool to your advantage, and help you map out all the aspects of prospecting, the tools to use to engage and convert your customers and help grow your profits.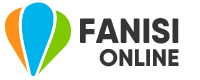 Sign Up Now for Your Free Consultation